Want to Create A Passive Income Online in 30 Days?
Learn how to start your own blog business and earn your first $1,000/month.
No complicated tech skills, No Ads, No Wasting Time Posting On Social Media, No Experience Needed

Starting your own online business can seem super overwhelming. Am I right?
It doesn't matter how much you WANT a change, it still can be a scary thing.
There are always doubts and uncertainties that hold you back from believing that you can do something like this.
But what if I told you that you could...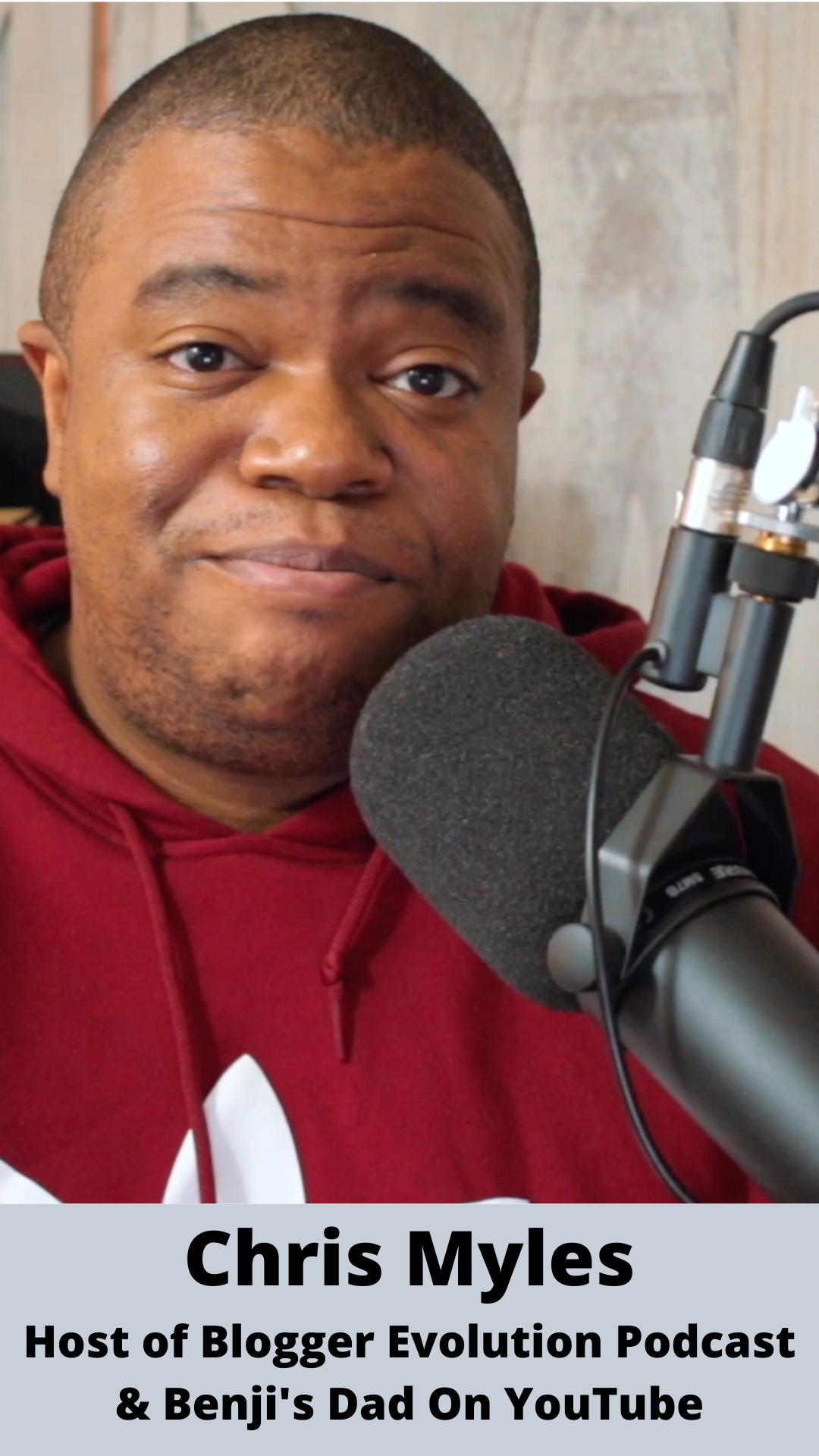 Well, you can!
Hey, there! My name is Chris! I am a proud father and former help desk operator. Since starting my online business in 2015, I have built three successful, six-figure businesses and helped countless others do the same.


In less than 18 months, and zero prior experience, I went from more than $30,000 in credit card debt, to paying it off entirely, having my wife quit her job, and finally me escaping my 9-5.
I now enjoy a very calm, yet exciting life of taking care of my son every day and hanging out with my family. No more wasting 12 to 15 hour day behind a desk in an office missing my kid grow up.
Don't get me wrong... It takes hard work and dedication. But you'll find that working on something that you LOVE that has the ability to impact your life and future makes eery cent and hour worth it.
Now, it's your turn to achieve the life and business of your dreams! :)
Like many of you, I had thoughts of escaping my 9-5.
My wife and I had jobs, but they were what I called,
J.O.B.'s or "just over broke"
type jobs and as a result got in $30,000 worth of credit card debt.
Then when we were expecting my first son, my wife wanted to quit her job to take care of him full time, so
I was scared how I was going to care for my growing family. 
I did what most people do and searched on the internet for solutions. And you guessed it, I came across a lot of trash and almost gave up until I discovered blogging and learned that I can
build a business without running expensive ads, wasting time posting to social media, or without having to be good at writing.
So I gave it a shot and struggled, but I eventually cracked the code.
If you build the right foundation and focus on the right things, you'll save yourself months (or years) of time and question marks!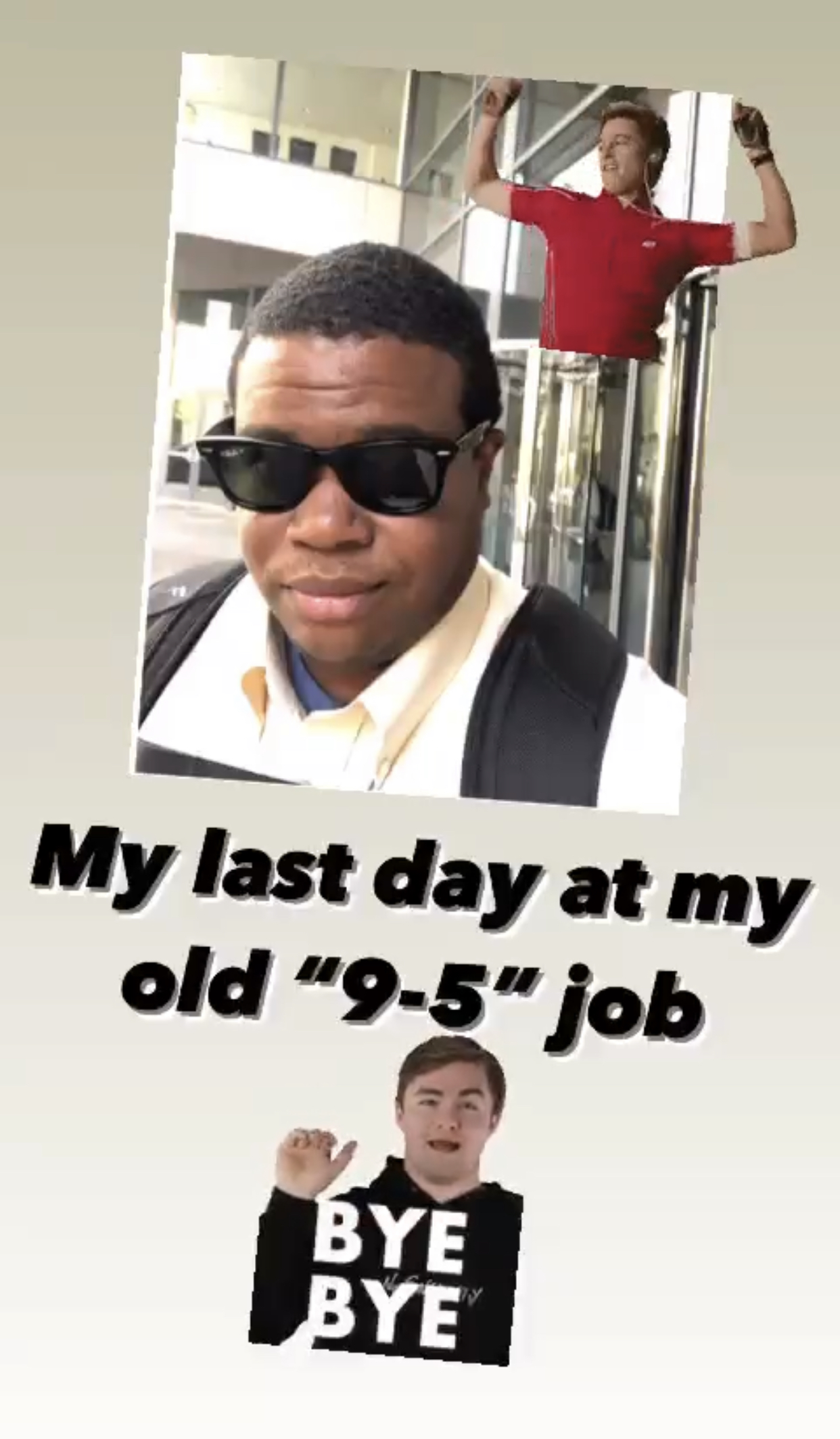 While still building niche blogs, I teach others just like you how to start, launch, and grow an online business from scratch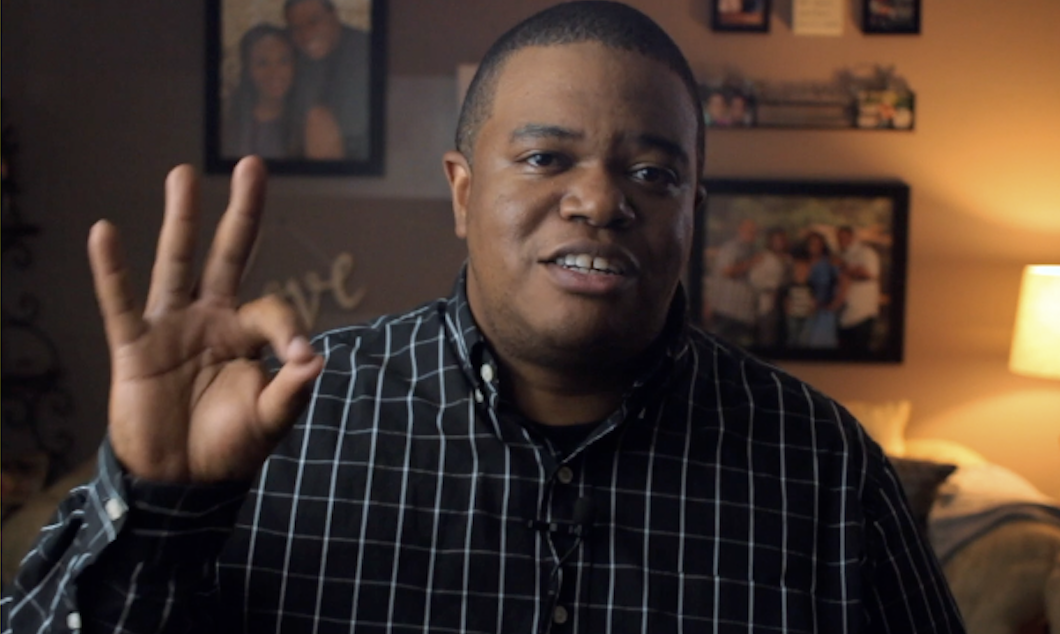 -- I have helped a few thousand students become content creators and start their own online business.


-- Some of them are earning $1k/month or more!


-- I still do this full-time, so the strategies that I teach are always updated for what is currently working!
Meet Caitriona
Caitriona started with our Blog Builder Pro course and went from only a few page views a month, to over 10k page views and earning $1k in a month -- all while working at her job full-time!
AND, TO SWEETEN THE OFFER EVEN MORE I'LL THROW IN THESE BONUSES!
No, I'm Not Crazy, I Just Always Like To Overdeliver...
Plus Bonus lessons on expanding to YouTube and/or podcasting!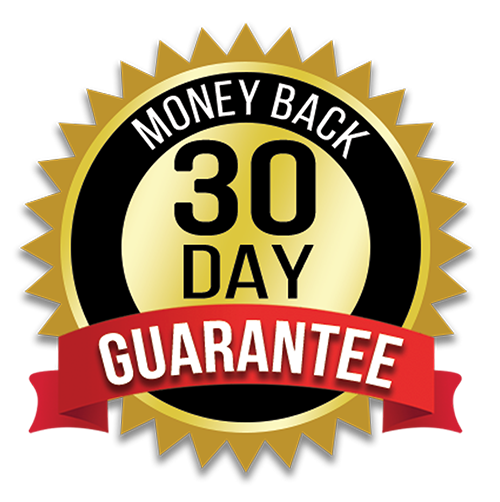 30 DAY MONEY BACK GUARANTEE
I want this to be a good fit for you
But, I also understand that you can't please everyone, even when I'm trying my hardest.
So here is the deal... Just give it a try.
If you don't like it for any reason or just feel that it isn't right for you, you can request a refund within 30 days of purchase.
All I ask is that you show your work that you have given it a legit try.
I want you to be happy and have that warm feeling inside about your decision.
So go on and give it a try... risk-free!
A: The more work you put into anything, the more results you will see, but I would recommend dedicating 1-3 hours per day or every other day at least. If you are the hungry, driven and motivated type, then you will more than likely be up late like I was building my website. But, if you don't WANT to, you don't NEED to and that's the cool thing about running an online business. You can work when you want to and where you want to, but you're not obligated to work a specific amount of time per day---it's completely at your own pace.
A: The course starts now and never ends. It is a completely self-paced online course - you decide when you start and when you finish. Depending on where you are when you start and how much time you can devote to your blog, you should be able to complete the course in 4-8 weeks.
How does lifetime access sound? You have unlimited access to this course for as long as you like - across any and all devices you own. This course won't always be offered at this price, as new strategies and information will continually be added. But once you buy, you won't have to pay a penny for any updates (you'll get though for FREE!).
Two things. The first being I am one of the only individuals who has built a 6 figure b2c company's, most others out their teaching made their money from simply teaching and not doing.

it was important to me "I did" before I taught.

The second is that I created a massive company with revenue as high as 150k in less than 18 months. I don't know how many others have done that but I assume it can't be many. If you're going to learn from someone learn from someone's experience and not just from thoughts they come up with.
There are certainly no guarantees, but again I'm teaching you the same methods and strategies that both my current students and I use. If we can do it then so can you as long as you implement the strategies

Please see the Terms and Conditions on the next page for money back guarantee information
I get it I was exactly where you are. My first coach asked me for 7k and I only had 3k in my bank account.

Ironically the program in my opinion wasn't even that great but I went on to make thousands from taking that first step. It's always scary at first because our brains tell us that they fear the unknown and because we don't know what may happen.
Yes we have financing options as well as an option for you to use paypal credit where it's 0% APR for 6 months.

If you're interested in the financing option simply choose the 3x payment plan above at checkout.
A: Yes, it does! I doubted this business model myself before I got started, but those doubts have been shattered.

The truth is: 91% of all websites on the internet are NOT optimized correctly to be found in search. Which means we can create content that EASILY ranks with a little time and effort.
Unfortunately, due to all of the "mentors" and "gurus" out there who have sold the dream and promised more than they could deliver.

As a result, it has decreased the trust of aspiring entrepreneurs who've had a bad experience.

I understand this and for that reason, I won't ever pressure anyone into purchasing a course form me. If you TRULY feel that this is a scam, then I do not want you to purchase this course. At the end of the day, I know how much it sucks to be scammed.

but this is not and I have client testimonials, social proof, and student backing to prove that it's not.

As I mentioned in the page above, there are 3 very important questions I would ask myself before investing in anything: 1- do I have the money, 2- do I have the time? and 3- is it working for other people? Another question I can add to that is 4-do I trust the person I'm working with...and again if the question is a yes, then take action but if its a no... then please do not.
Compared to most businesses, the cost to get started with blogging is relatively low.

However, as with any business, there are expenses to get started: 1- A Domain will cost you $12/year, 2- Hosting for your site is usually anywhere from $4/month to $25/month, 3- The two softwares I recommend come with a monthly fee but inside the course I will provide you with coupons to get started with them for massive discounts to receive ongoing discounts for them (together, they cost about $43/month) 4- Affiliate Programs you sign up for hold your money for 14 to 30 days most times before paying out.

But once the initial time period rolls by, money become pretty consistent as long as you are consistent with your blog.
No I walk you through step by step on how to set everything up. Better yet i give you templates and documents that are all ready to rock and roll.
NOPE... your main goal is to help people. If you help someone get what they want, you will get what you want. Plus you can help people do what you are already doing.
Success is inevitable AS LONG as you simply impliment all of the steps that I train you.

I truly feel like your success is my responsibility, therefore...

I feel obligated to make sure you get the information you need to succeed. I aso require you to check in on a weekly basis so I can monitor your results, progress, or lack thereof.
What a great way to start your blogging career! So many of us spend the first few years of blogging treating it like a hobby (not a business) and just slapping up content, hoping someone will magically find us.

By starting your blog with my innovative strategies, you're much more likely to turn your blog into a profitable business AND in a much shorter time. Some bloggers will tell you it takes nearly a decade to start earning significant income from your blog. Yeah, if you're not treating it like a business.

But I was able to turn my blog into a full-time income after about 18 year months and I know you can too! Sure, it might take a bit to lay the groundwork and implement the strategies covered in the course, but you've gotta do that anyway, right?

Might as well make sure that you do it right the first time, and save yourself countless wasted hours.

Learn from my mistakes and discover the best ways to start making an income blogging.
No. If you can't bet on yourself I wouldn't bet on you either.

Success is achievable for anyone but it does come with sacrifice. If I allowed that I would be doing you a great disservice.
No; this is one of the many reasons why I love this business. We don't spend money on traffic, we don't spend money on marketing or advertising, and we don't spend money post our articles. We ONLY spend money to set up our blogs and perhaps outsource content creation for scale.
Yes. But the templates that are included and the step by step guide in the videos allows you to build beautiful websites in MINUTES without any prior experience.
Well then, kudos to you! But I'm going to take a shot in the dark here and guess that if your blog was everything you wanted it to be, you wouldn't have wound up on this course page...am I right?

This course is for newbies and old pros alike, as we always have something new we can learn. Still not sure this course is right for you?

The questions I recommend asking yourself are: Are you making as much money as you can from your blog? Do you want to quit your full-time job this year? Do you want your blog to be more effective?

If yes, then this course is for you! Keep in mind that you'll also be learning from a blogger who has already grown multiple 6-figure businesses and has the knowledge that will be invaluable to your growth and will ensure you're not leaving money on the table!.

If you have to ask for permission from someone to be successful you will stay stuck. My family told me I was dumb for what I was doing and look at where I am today.
Absolutely, We have weekly office hours in a group setting, but you will also have full access to me via social media messages, email, the private facebook group and some students get lucky enough to get my phone number, lol.
DISCLAIMER
NOTICE TO ALL CUSTOMERS/USERS OF BLOG BUILDER PRO SERVICES AND PRODUCTS: BLOG BUILDER PRO DOES NOT HOLD ITSELF OUT AS A POST SECONDARY SCHOOL AND PROVIDES NO EDUCATIONAL STATE CREDITS NOR ANY STATE AUTHORIZED DEGREES OR CERTIFICATES THAT COULD BE USED FOR POST SECONDARY SCHOOL BENEFITS OR ALTERNATIVES OF ANY KIND. MOREOVER THE SERVICES AND PRODUCTS ARE NOT GUARANTEED TO MAKE YOU MONEY.
*Earnings Disclaimer*
I don't believe in get-rich-quick methods and can tell you that blogging is NOT one. Blogging takes a ton of hard work and dedication in order to be successful. Blog Builder Pro is designed to help and guide you through the arduous process of starting an blog. As stated by law, I can not and do not make any guarantees about your own ability to get results or earn any money with my ideas, information, programs or strategies. I have worked incredibly hard to achieve my results and cannot guarantee you are willing to put in the same amount of work. I'm here to help by giving you my greatest strategies to move you forward, faster. However, nothing on this page or any of our websites or emails is a promise or guarantee of future earnings. Any financial numbers referenced here, or on any of our sites or emails, are simply estimates or projections or past results, and should not be considered exact, actual or as a promise of potential earnings - all numbers are illustrative only.
Results may vary and testimonials are not claimed to represent typical results. All testimonials are real. These results are meant as a showcase of what the best, most motivated and driven bloggers have done and should not be taken as average or typical results.
You should perform your own due diligence and use your own best judgment prior to making any investment decision pertaining to your business. By virtue of visiting this site or interacting with any portion of this site, you agree that you're fully responsible for the investments you make and any outcomes that may result.
Do you have questions about the Blog Builder Pro program? Please email [email protected]
DISCLAIMER: The income figures stated on my site, in my ads, and in my webinar training are my personal results. Please understand my results are not typical, I'm not implying you'll duplicate them (or do anything for that matter). I have the benefit of 5 years of blog building experience and training. The "average" person who buys any "how to" information gets little to no results. I'm using these references for example purposes only. Your results will vary and depend on many factors …including but not limited to your background, experience, and work ethic. All business entails risk as well as massive and consistent effort and action. If you're not willing to accept that, please DO NOT GET THIS PRODUCT.
This site is not a part of the Facebook website or Facebook, Inc. Additionally, This site is NOT endorsed by Facebook in any way. FACEBOOK is a trademark of FACEBOOK, Inc.